Angaben zum Impressum
Autor: Dipl. Ing. Dr. mont. Paul Rizzi
Pritschitz 10
9210 Krumpendorf, AT
E-Mail: office@kaschmaeh.net
Folge dem Schmäh und Du wirst zum Narren,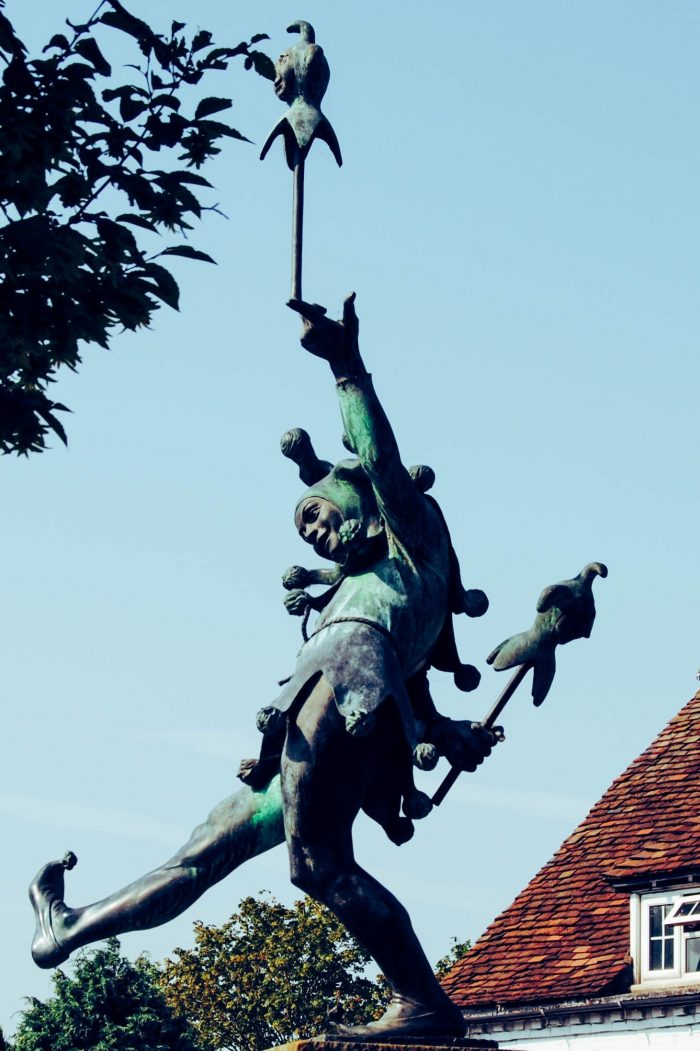 weil Schmäh im Wienerischen in seiner negativen Form Kunstgriff, Trick, Schwindelei oder Unwahrheit bedeutet.
"Ka Schmäh net" (kein Schmäh nicht) bedeutet im Gegensatz dazu, die Wahrheit sagen, weil die doppelte Verneinung hier nicht zur Bejahung, sondern zur Verstärkung der Verneinung führt. Insofern ist's ein Schmäh im Schmäh.
Auf jeden Fall braucht es zu Zeiten der massenweisen Fakes, Tricks, Schwindeleien und Unwahrheiten, also zu Zeiten des permanenten Schmähs im Internet, Opposition, den "ka Schmäh net!"
Folgerichtig heißt das, wer's nicht glaubt, soll es sein lassen und werde auf eigene Fasson – unglücklich.
Photo by Rachel on Unsplash
Meide den Schmäh und Du bist weise.
---
Angaben zur Website im Impressum
Privacy
Die Domain www.kaschmaeh.net benutzt keine Tracking-Cookies, aber wohl Session-Cookies, die aus technischen Gründen unvermeidlich sind. Für den Benutzer ist deren Einsatz aber bedeutungslos. Die Privatsphäre ist und bleibt jedenfalls vollständig geschützt!
Vor allem erfolgt keine Erfassung von persönlichen Benutzerdaten, geschweige denn dass solche ausgewertet werden. Nur die Zahl der Besucher wird erfasst. Analytic-Tools werden nicht eingesetzt.
Verlinkung mit anderen Websites
Beiträge auf dieser Website enthalten zahlreiche Verlinkungen mit anderen Websites. Werden diese Websites besucht, so können sie Daten sammeln, Cookies benutzen, zusätzliche Tracking-Dienste von Dritten einbetten und die Besucher-Interaktion aufzeichnen.
Copyright
Copyright von www.kaschmaeh.net
Von der Website www.kaschmaeh.net dürfen alle Texte sowie Grafiken/Bilder, die nicht von anderen Websites stammen, unter den Bedingungen von CC BY-NC-SA geteilt werden. Das heißt:
BY – Credit must be given to the creator
NC – Only noncommercial uses of the work are permitted
SA – Adaptations must be shared under the same terms
Grafiken/Bilder, die nicht von Dritten stammen, das heißt eigene Werke, sind daran erkenntlich, dass sie keine Quellenangabe besitzen.
Copyright fremder Websites
Die Lizenzrechte aus der Nutzung fremder Dokumente sind je Dokument explizit angeführt. Fremde Bilder stammen vorwiegend von unsplash, openverse oder pexels, deren Nutzungsbedingungen sind: